I am pleased to invite you to my page.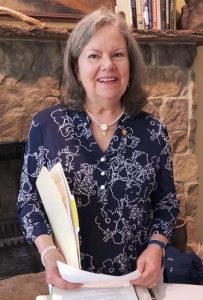 Candace Armstrong writes in the beautiful woodlands of Southern Illinois. Her poetry has been published in The Lyric, Midwest Review, Journal of Modern Poetry, California Quarterly, Quill and Parchment among others. She received second place in the Laureate's Choice category of the 2017 Maria W. Faust Sonnet Contest and Honorable Mention in the League of Minnesota Poets contest of the National Federation of State Poetry Societies, June 2019.
Sometimes her poetry becomes prose and has appeared in Muse (The Kiss), Diverse Voices Quarterly (Tilt) and was one of eight winners in a Master Class e-zine publication in 2017 (A Note on the Ground). Her flash fiction was chosen as a finalist in a WOW-Women on Writing 2017 contest (Chance). The Mindful Word published her essay, A New Taboo, in October of 2018.
Another essay was published in December of 2020 in The Corona Silver Linings Anthology as part of the LifeWrite Project by Opyrus (Open-Hearted). SEZ Publishing included both a short story (Perfectly Comfortable) and a poem (Traveler) in their Ghost Stories anthology published in October of 2020.
Active in local writing groups, she contributed three short stories and two poems to the Second Act 2020 publication, Breaking Ground (Amnesty, Daniel in the Lions' Den, The Kiss, Tempest, and Rise). She contributed three poems (Prisoner of Protection, Death of a Friend and Intrusion) to an Illinois State Poetry Society, Southern Chapter's anthology of poems during a pandemic, The First Six Months (October 2020).
Her first novel, Evidence of Grace, was published in April of 2021. She is currently at work on another novel and some poetry projects.
Formerly in corporate business management, she earned a BA in Business Management from National Louis University and several professional designations. She has taken fiction workshops and classes at the University of Iowa, College of Charleston and others online, including WOW Women on Writing. Now she has relocated to the country where she writes, reads, welcomes her children and their families, gardens, cooks and takes hikes with her husband and their canine child, Murphy.